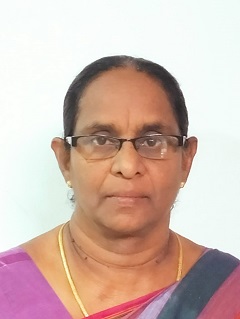 The Faculty of Agriculture is one of the pioneer faculties of Eastern University, Sri Lanka. The Faculty was established in 1986 at Vantharumoolai and shifted to its present location at Palachcholai in 2020. The mission of the Faculty, in line with Government policy to modernise agriculture and eradicate poverty, is "to produce men and women of the highest professional standard contributing towards technology enhancement, dissemination of knowledge and skill and involvement in sustained productivity in the Agricultural sector of Sri Lanka". Apart from Bachelor Honours in Agriculture degree program, the Faculty offers study programmes for Diploma, Master, and Doctoral degrees. The Faculty has six academic departments and a Center for Sustainable Agriculture and Resource Management (CENSARM). The Faculty annually admits around 130 students and offers a four-year special degree program.
All our undergraduate degree programmes are unique and delivered in English medium. We are helping the students to develop a combination of technical skills and knowledge, including farming practices, food, and nutrition, crop and livestock management, use of farm machinery, soil health management, sustainability, and environmental management. Through which they can gain scientific, technical, ethical, and occupational principles that support the agricultural industry.
In addition, the Faculty has 29 permanent academic staff members; 01 Senior Professor, 04 Professors, 16 Senior Lecturers, 01 Lecturer and 07 Lecturer Probationary. We are producing students with essential skills like interpersonal, management, problem-solving, analytical, technological, etc. Also, we are training our graduates to become employable and efficient contributors to the nation.
We regularly review and update the curricula of the degree programs by consulting the stakeholders from local, regional and international trends, needs, and standards. Qualified staff members of the Faculty are committed to develope a high-quality teaching-learning and research activities by promoting an intellectual multi-disciplinary environment for studies.Overall, the Faculty wishes to produce productive graduates to serve the community and nation for all success.
Prof. (Mrs). Punitha Premanandarajah
Ph.D. (Tamil Nadu Agricultural University, India), M.Phill (UPDN), B. Sc (Agric) (EUSL)
Professor
Dean / Faculty of Agriculture