MESSAGE FROM THE DEAN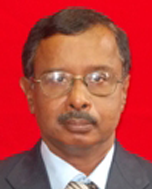 Welcome to the official website of Faculty of Agriculture at the Eastern University, Sri Lanka. Our vision is to offer valuable learning experiences to our students and stimulate a richer and sustainable quality of life for farming society in the Eastern region, the nation and the world. Mission of the Faculty is to create a learning community. Everyone involved with this Faculty is united by a common desire to make the center excellence for Agricultural education. Our Faculty members take untiring efforts to develop agriculture in the region and to be recognized for their contributions in various forums. Their example serves to inspire our students who are also the recipients of prestigious scholarships and awards.
Students today need to master the skills of any agricultural activity. We remain mindful that ongoing curriculum enhancements must help to prepare students to be effective professionals. For almost more than three decades, our Faculty's mission has been to train professionals in Agriculture and generate the ideas that provide solutions for most challenging problems in Agriculture sector of the country. Since Agriculture is still the backbone of the economy and one of the major contributor for the main source of national economy, the Faculty of Agriculture will continue to play a pivotal role towards Agriculture development in Sri Lanka.
The faculty is equipped with experienced academic staff, attractive curriculum, laboratory facilities, research facilities, experimental farm, publications, etc. We are committed to convert our students' educational experience through multidisciplinary and experimental learning that have real world applications.
The Faculty of Agriculture is currently offering Bachelor of Science in Agriculture for our undergraduate students and arrangements are made to offer Master of Science in Agriculture and Diploma in sustainable Farming.
- Dr. P. Sivarajah,
Dean/ Faculty of Agriculture